Cupcake Central
Level 2, Dining Hall
Melbourne Central (City)
Opening Hours (City): Mon - Thurs 10am - 7pm; Fri 10am - 9pm; Sat & Sun 10am - 6pm
I 'found' Cupcake Central via a Christopher Columbus moment:
1. I had no idea what I was looking at;
2. I definitely had no idea it had already been 'found' (many, many times); and
3. I foolishly felt self-important in 'my' discovery.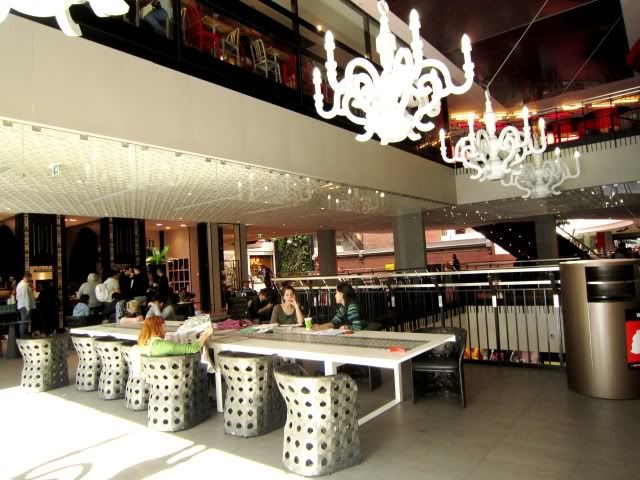 It happened some months ago as I was having a Grill'd burger with long-suffering friend MS.
Peering out the window, I announced "I see cupcakes."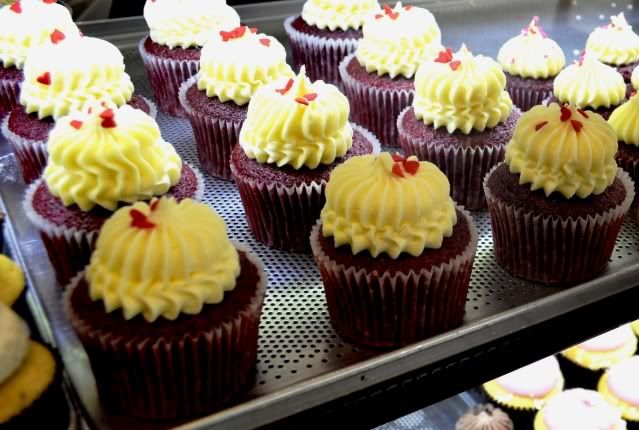 Burger mid-way to mouth, MS lowered it slowly. Unfortunately, the row of cupcakes I had spotted on the floor below was not visible from where he sat. As far as he could tell, I was staring at a deserted Hoyts and some very bored teenagers. "What?"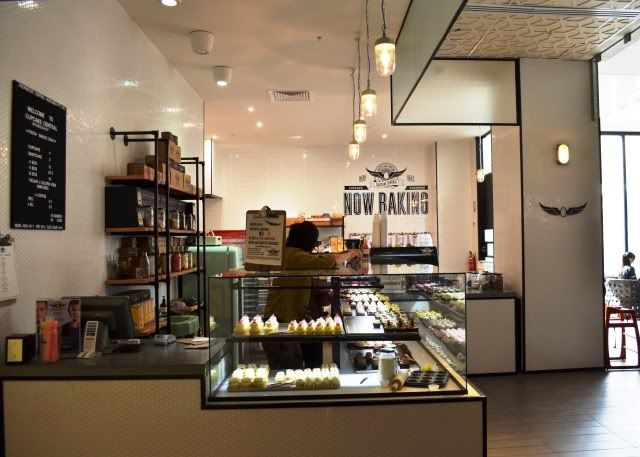 "I definitely see cupcakes. Strange!" At the time I was sure there was no direct competition for that awful The Cupcake Bakery in Melbourne Central.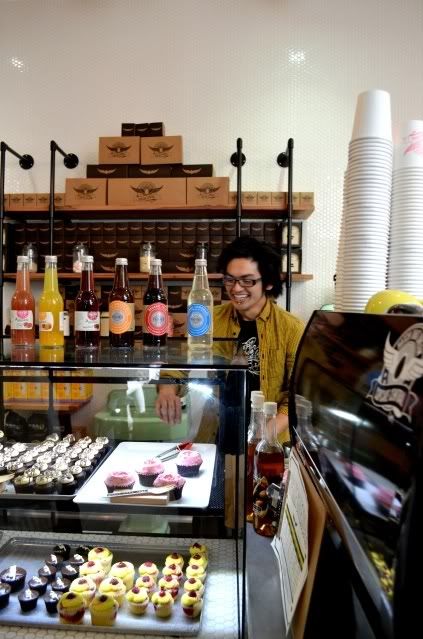 "Are they...talking to you, these cupcakes?"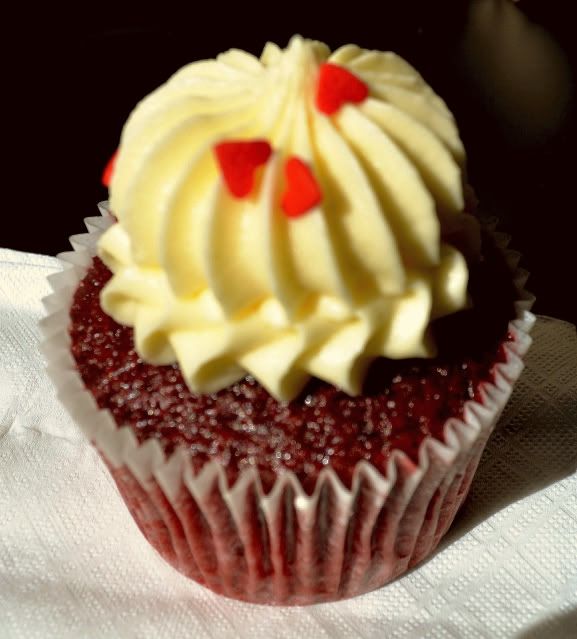 It took some heated discussion and fervent Googling to establish that
(a) Cupcake Central had indeed put up sticks in the shopping centre; and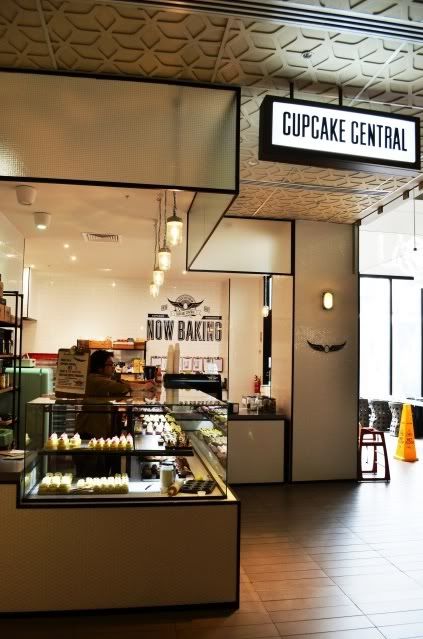 (b) I was not having schizophrenic visions of confectionary.
Please. I would so much more likely take instructions from some dancing rare steaks.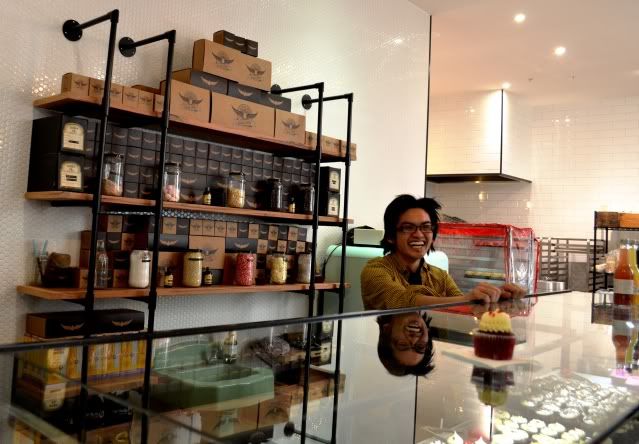 But I'll admit these cupcakes might have world domination in their sights yet.
Tastings are scored according to an appropriate Thank-Cake-It's-Almost-Friday! structure: T for texture, C for Cost, I for Icing, A for Appearance and F for Flavour.
Texture: So moist it's almost as fudgy as a brownie, but with a pleasing smooth crumb.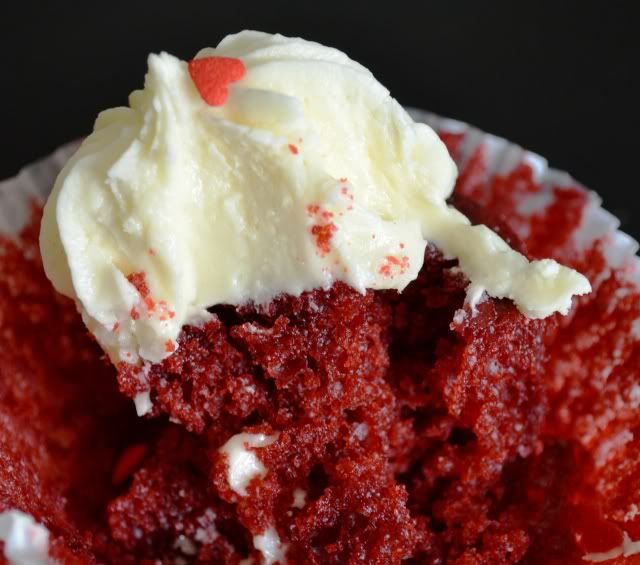 Cost: $4 per regular cupcake; $2 per babycake (vegan and gluten-free available).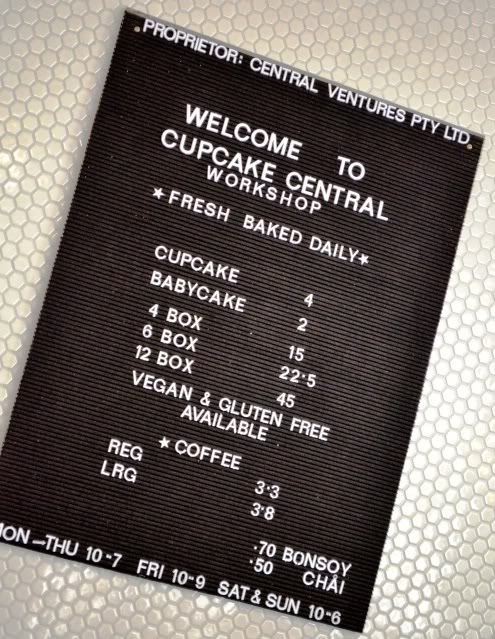 Icing: Like great date dialogue: lightly (cream) cheesy, and lighter still on the sweet.
Appearance: Simple as pie.
Flavour: Full of it. And I liked it that way.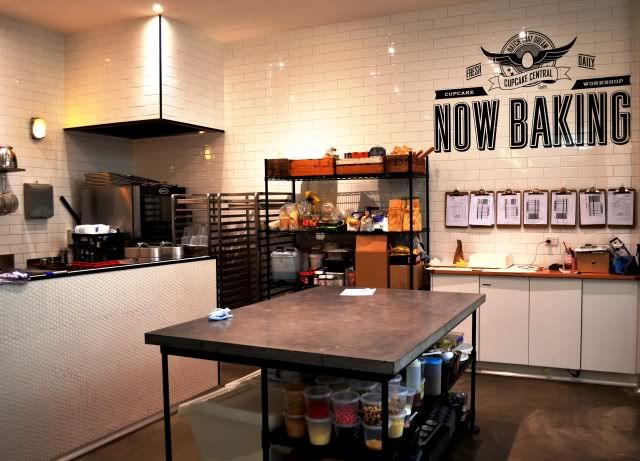 Overall Score: 9/10: out of this world.
Due to absence of forethought, there is no allocated category for wonderment of flavours available. If there were, Cupcake Central would certainly take the cake: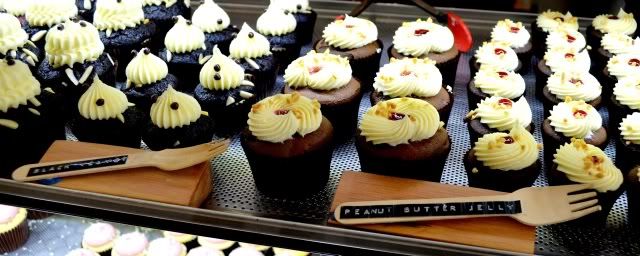 Peanut Butter & Jelly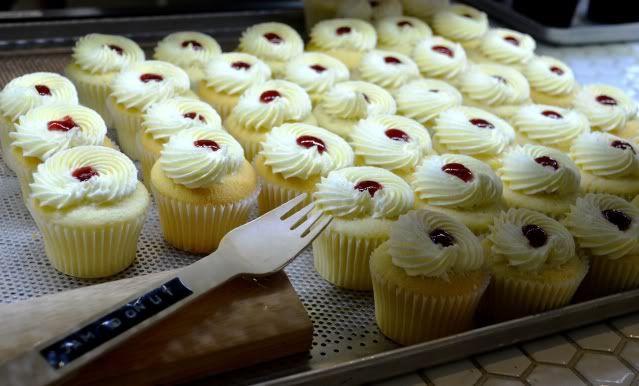 Jam Donut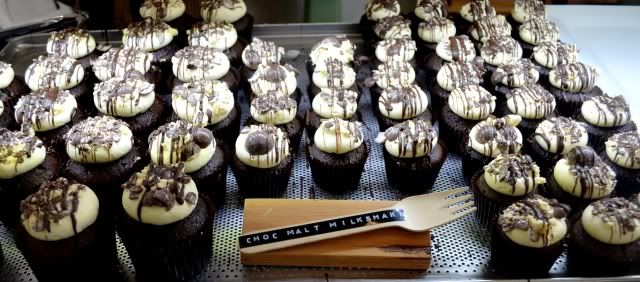 Choc Malt Milkshake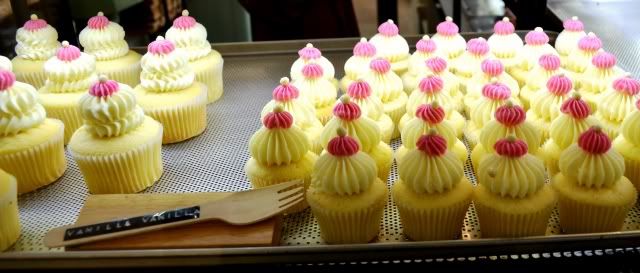 Vanilla Vanilla
And of course I couldn't begrudge the new reigning 'Red Velvet' queen a chance to prove herself in some other ways: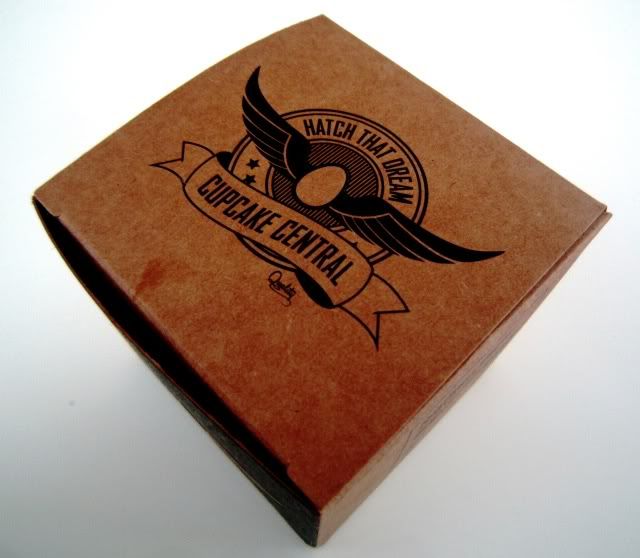 Note: A takeaway box will set you back an additional 50 cents!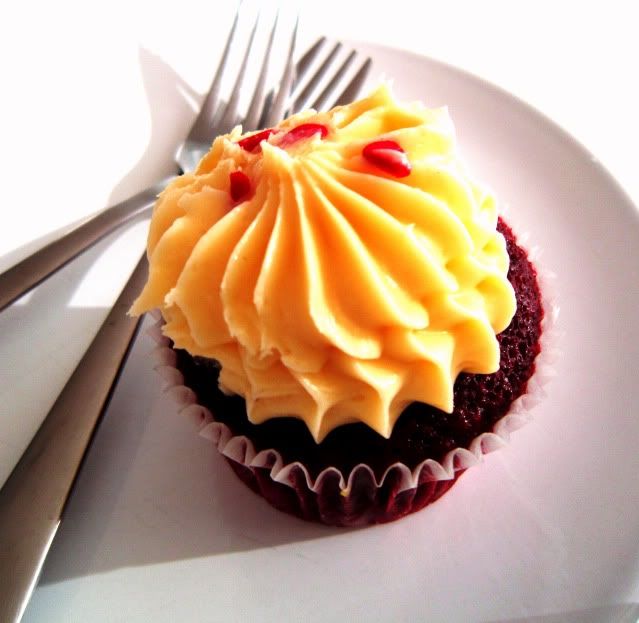 Bonus for hauling it home: no forks or plates if you're eating in.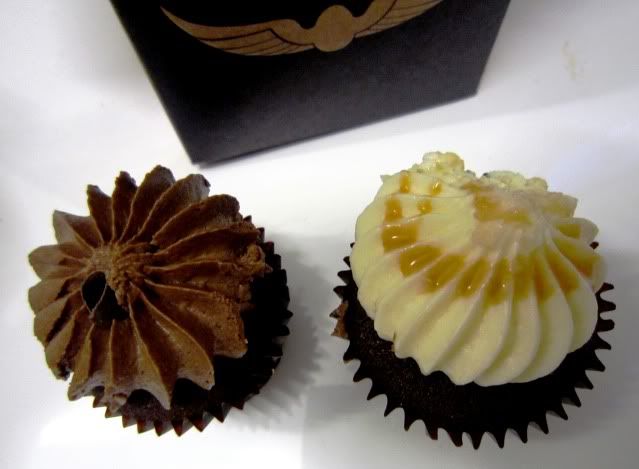 Two bad boys for the road: Devils Food Chocolate & Salted Caramel
As we leave Little Cupcakes bleeding in our wake, any suggestions on where I should take this battleground next?